At Moore Holding Company, our employees are, without question, our most valuable asset, and we feel proud to recognize and celebrate their outstanding achievements. Today, we'd like to introduce four of our employees who have recently been promoted to new roles in the company. Keep reading to learn more about their experience and new positions!
What Makes Our People Different
Moore Holding Company is a 100% employee-owned ESOP company. That means that each employee is invested in our collective success and has a stake in the success of our family of companies. Our employees aren't just workers – they're owners. At Moore Holding Company, we all reap the rewards of our joint achievements and have a duty to uphold our shared principles of integrity, respect, stewardship, and collaboration.
The employees we're celebrating today have demonstrated these values in their daily work and have contributed to the enterprise in meaningful ways. They've shown initiative, creativity, and leadership in their respective fields, making the recipient a well-deserving of their elevated positions.
Congratulations to Jafrah LaVoy, Pam Tuel, Nicki Wetterlin, and Paige Ostlund!
Meet Our Promoted Employees
Jafrah LaVoy, Marketing Specialist III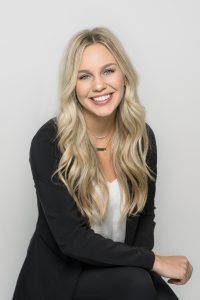 Jafrah LaVoy has recently advanced to the position of Marketing Specialist III from Marketing Specialist II in July 2023. Jafrah is a vital member of the Marketing Department, where she handles social media and digital marketing. She has been a tremendous support during the transition period in the department and has demonstrated her commitment to the team by stepping up to take over the proposal process. Jafrah is also working on creating and managing photos for our new digital asset manager which helps us seamlessly organize and share our digital assets. From day-1, Jafrah has demonstrated a positive attitude and dedication to her work.
Pam Tuel, Operations Accountant II
Pam Tuel has recently moved up to the role of Operations Accountant II. Pam is a proactive and adaptable accountant who has brought many improvements and efficiencies to the accounting department. She has recently assumed more duties related to project management and played a crucial role in deploying UKG, a cloud-based software aimed at simplifying our company's payroll, timekeeping, benefits, and other HR tasks.
Nicki Wetterlin, Operations Accountant I
Nicki Wetterlin has been promoted from Accounting Assistant to Operations Accountant I. Nicki has proven to be an exceptionally detail-oriented and precise accountant. Her contributions have significantly improved various accounting and company processes, making them more transparent and streamlined. Additionally, Nicki played a crucial role in the successful implementation of UKG, showcasing her expertise and proficiency in the field.
Paige Ostlund, HR Manager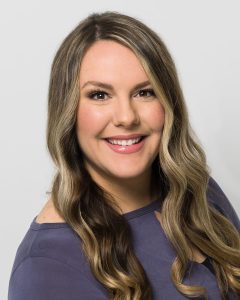 Paige Ostlund has been promoted to the position of HR Manager after 11 years of dedicated service at Moore. Paige is a highly skilled HR professional with a wealth of knowledge and experience to offer our team. She will continue to serve as the primary contact for our largest company while providing strategic HR services across the enterprise. As HR Manager, Paige will oversee a range of critical HR functions, including employee relations, performance management, training and development, compliance, and more.
We want to congratulate Jafrah, Pam, Nicki, and Paige on their well-deserved promotions. We are grateful for their contributions and commitment to Moore Holding Company and our family of companies. We look forward to seeing them grow and excel in their new roles.
Thank you for reading, and stay tuned for more updates from Moore Holding Company!